Happy Gnu Year!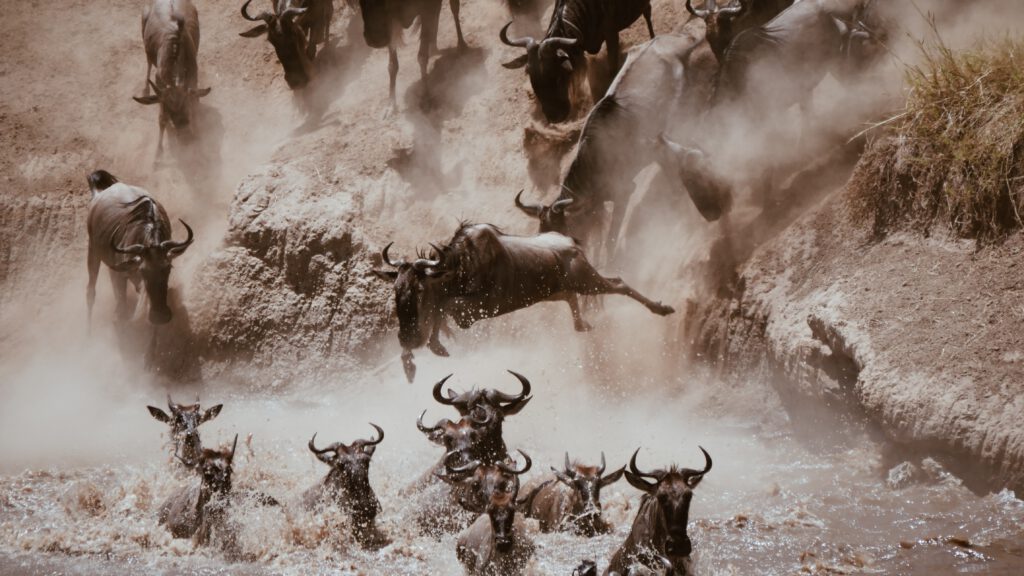 Last January I chose a big topic of Veganism as a bigger challenge, that maybe needed a bit more time than just a month to get into. So this year I wanted to do something similarly big-deal and more difficult for many.
Climate change is not slowing down, so let's tackle one of the big pollution "sectors" that we can directly influence: Transportation. This sector makes up about 14% of the global emissions. That includes, boats, planes, buses and cars, cargo and public transport… But let us focus on the things we have control over: our private cars.
This year I challenge you to get around without using your car.
Now I understand that this challenge is harder to do for some than others. People in urban areas, especially Europe and Asia, have a plethora of public transport options to choose from. The more rural you live, or if your country developed after / with the existence of cars and infrastructure is bad, this challenge will be much more difficult to achieve. So I say this: just try your best. Make note of the areas where it is impossible not to use your car, and make them public. Speak to your municipality, start a "bike club", maybe even use your bike in a form of activism called "critical mass", where you gather enough people on bikes to form a large flock and drive slowly on a road that favours cars above bikes and pedestrians.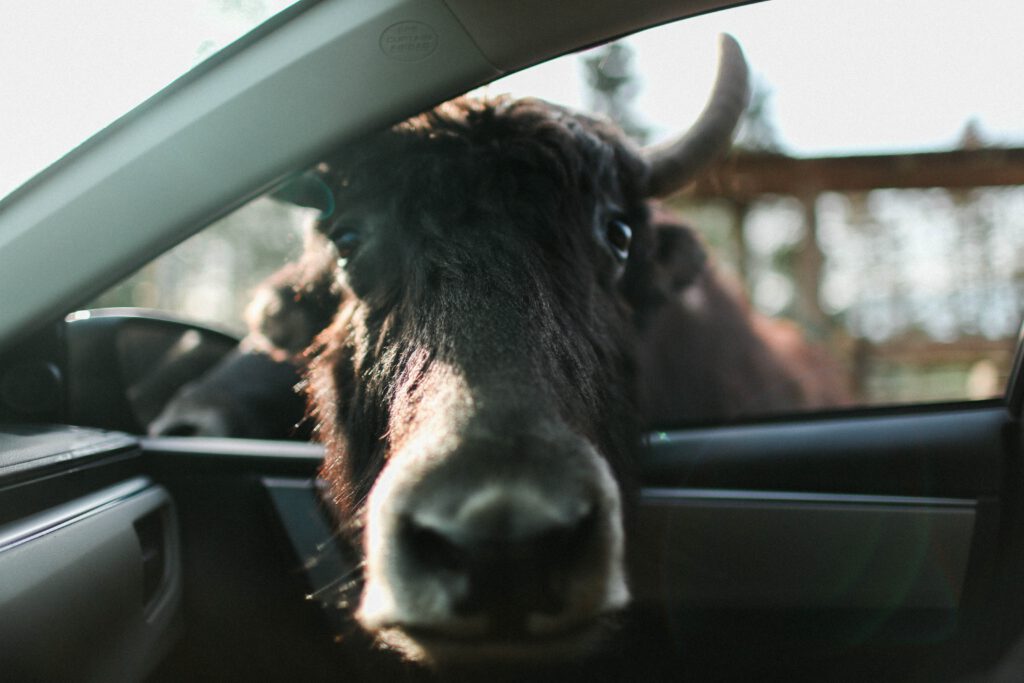 This Challenge may actually require you to largely rethink and change large aspects of your life. So here are 5 motivating things to consider:
Calculate: the cost of buying your car over its life time + fuel + parking fees + tax + insurance per month (or year – whatever makes sense to you). Then calculate what it would cost you to do everything by public transport or even taxi. Where do you (+ who else depends on this car) commute to? What does a ticket/taxi cost? Are there any deals on cards for frequent users?
I did this for my hypothetical car that was very light on fuel and my insurance would be low because I never had an accident: The cost for 1 year came out to be just over the cost of an all inclusive public transport card – that is hopefully going to be available in Germany very soon – which would allow you to use ANY public transport (train, bus, tram, ferry, vernicular…), all over the country, valid for 365 days. As I thought about that, I decided, that if I bought this card, I would take the train for weekends away waaaay more often. So, in a way, more travel for money.
By the way, more and more countries are discussing these so called green travel cards: As far as i know, Austria has recently announced such a card to be available for purchase. Barcelona offers their inhabitants to trade in their car in exchange for a public transport ticket valid for three years. And Luxembourg has promised free public transport for all citizens within its (to be fair, tiny) country. Lets see what the pressure of the Paris Agreement can do in the future.
You may become eligible for monetary rewards if you get rid of your car without replacing it with a different one. Check with your municipality / region / county. The richer your country the better your chances. But even if you don't get rewards. You might be able to rent out your allocated parking space to someone and make a little extra tat way.
Riding to work by bicycle reduces your stress level and you arrive at work ready to start the day more relaxed and ready to take on the challenges of the day. It makes sense. We all know what sitting in rush hour traffic is like. Do it like the Dutch do: every morning the streets are full of students balancing coffee cups and their friend on the back and/or steering wheel, blue collar workers with ladders under their arms, as well as business people in suits carrying briefcases, their cravats trailing behind them in the wind. What they all have in common: a big smile on their face and a happy "hello" to other cyclists passing them. This is not utopia. I was one of the students once. I even moved my little student apartment using my bike.
Public transport = more free time. Its time where, yes, you are sitting, maybe even in traffic, but you can use the time: to catch up on work, to read the novel you're always too tired to at bed time, to write poetry or even just to watch people: Listen to conversations that are none of your business, draw inspiration from how someone decided to dress that day, get some tingles in your heart from a baby smiling at you. I dare you to start a conversation with a complete stranger! You might just find a new friend in an unsuspected place.
Your butt will look good. Whether you end up doing 60 minutes of cycling every day or just a 5 second sprint to the bus. Your butt will look good.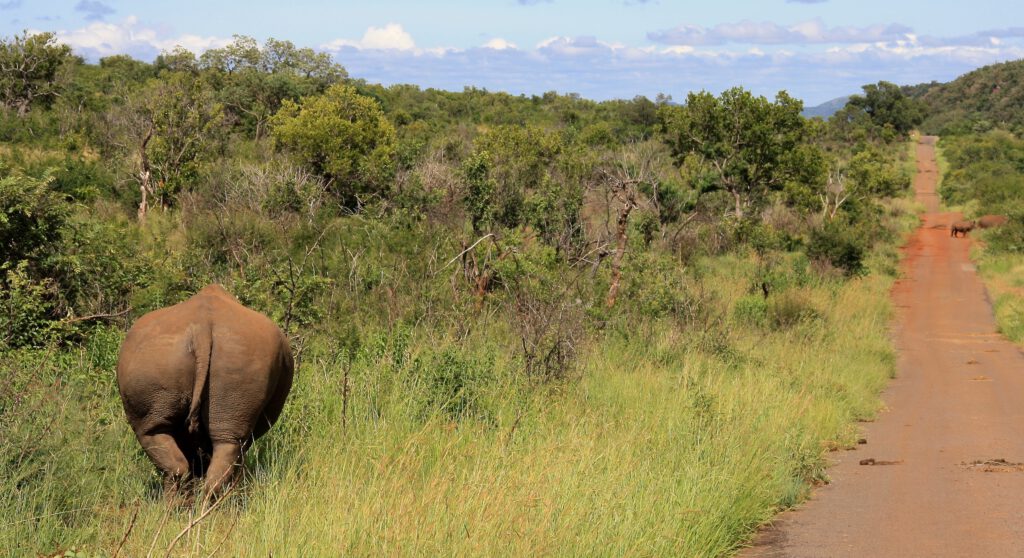 Southern White Rhino-Butt


** Title Image by Ryan Searle; Gnu/ Wildebeest by Maurits Bausenhart; Yak in the car by Nathan Dumlao; Rhino Butt by me.