I just got the best news on my e-mail feed!
China has taken pangolin scales off their list of approved ingredients for traditional medicine.
I love pangolins! They are right up there in my top 3 favourite weirdos. They are little termite eating creatures covered in scales from head to toe, with long sticky tongues and big claws to break open termites' nests.
There are 8 different species: 4 species in Africa and 4 species in Asia. Personally, I have met the Temmincks pangolin (Smutisia temminckii) once, when I was invited to help with the release of two individuals confiscated from traffickers.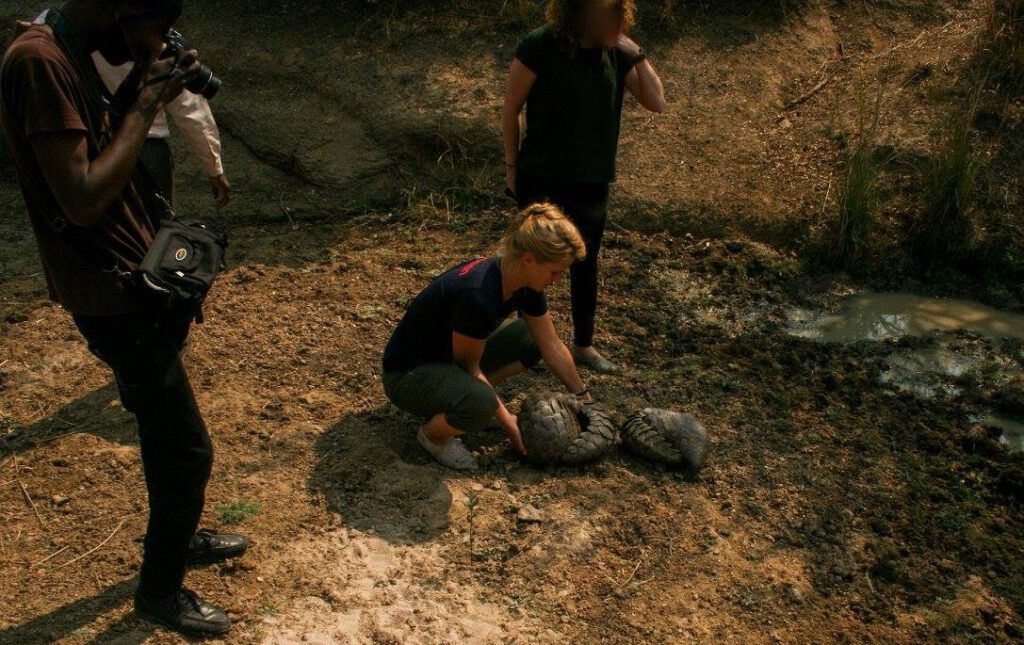 All 8 pangolin species combined, they are the most trafficked animal world wide. When articles tell you about poached rhinos or elephants, they write about the number of killed individuals. When they write about pangolins, they count them in tonnes!
Why are they trafficked so much?
As with most trafficked flora and fauna, Chinese medicine is to blame. There is no scientific evidence for any animal product to be helpful with aiding any malady (except for urea with skin problems, which used to be derived from horse pee, but its made synthetically now). We do know however, that the placebo-effect is very effective, even when the patient knows its a placebo. In traditional Chinese medicine, pangolin scales are used to aid skin diseases, drain pus and stimulate lactation among other claims. The scales, like rhino horn, are made of keratin. That means, if you want to see if rhino horn or pangolin scales would work for you, simply eat a portion of fingernail clippings or hair. Its the same thing.
But today I got the news on Mongabay, a nature conservation news site, that China has taken pangolin scales off their list of approved ingredients for traditional medicine. Here's a link to the original article:
So with all this mayhem and mess up Corona has caused, also in the world of nature conservation*. Maybe there is a bright side to the suspicion, that a pangolin may have been an intermediate host of Covid-19 before infecting patient zero at a wet market in Wuhan. It brought attention to wet markets, and awareness of the consequences of invading wild animals' territories.
I am super happy with this news. It is not going to stop all trafficking of pangolins (which are already protected under CITES Appendix I, making international pangolin trade illegal) but it will definitely make a difference.



*Did you only notice newspapers pushing that the world has a little less greenhouse gas emissions this year, and animals are roaming streets? I was going to join in an write a happy post about it but then there was more and more news on the downs sides, that didn't get as much public attention: Scouts and activists had to stay home and leave critically endangered species without protection, environmental laws were rolled back and deforestation and land grabbing from indigenous peoples increased with the "economy is in shit" excuse, income from conservation tourism collapsed. But also the whole world pointing at china and their pangolin slaughtering habits. Yay for that!


** I did not receive any kind of reimbursement for promoting the mentioned 3rd parties on this site.