Hello lovely people!
This month, I have a challenge that is also still a challenge for me, rather than already a habit.
This month I challenge you to buy only package-free!
I find this hard. Especially after a long day at work it is much easier to stop at the supermarket on the way, rather than taking the detour past the market garden or the "package-free-store".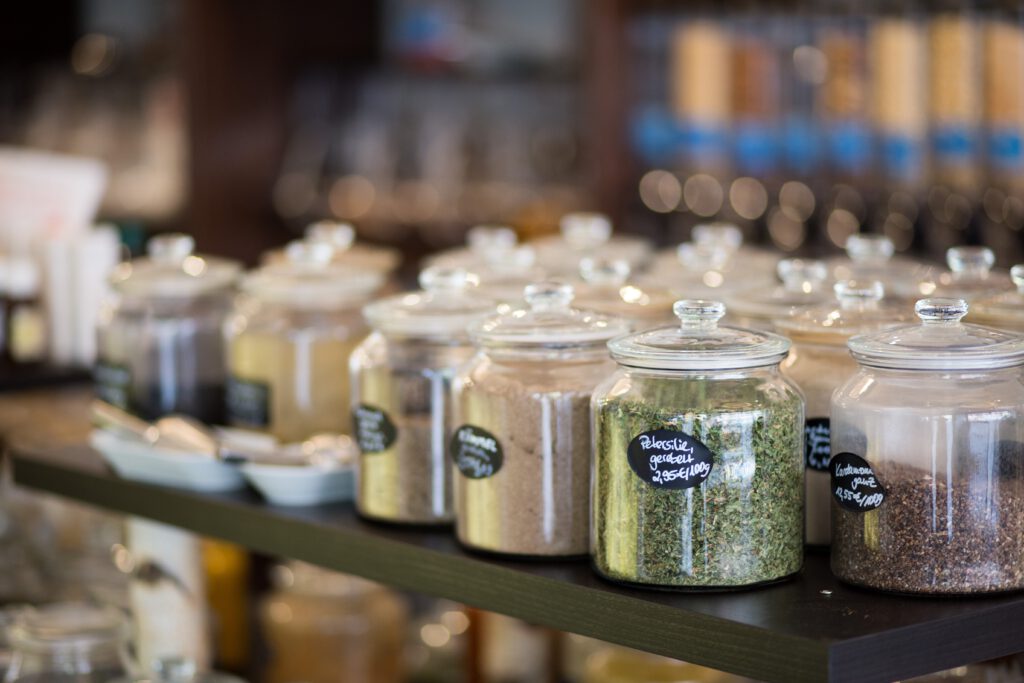 But the huge accidental side effect to conscious food shopping, is that it becomes much harder to buy junk that is unhealthy for your body and the planet. For example: Crisps (chips, chrisips) and corn-snacks almost always come in a aluminum-lined plastic bag. The two materials are fused inseparably and are therefor non-recyclable. This was one of the first things I stopped buying. Instead, when I want a junkfood-like snack, I make fried polenta, kale chips, other vegetable chips, or baked cauliflower-wings… so many delicious options that are actually good for you. And good for the planet if the veg you are using is seasonal.
Did you know?
1. Buying a paper bag instead of plastic, does not fix the problem.
Plastic is really bad. In all its different forms it is the main ingredient in the huge garbage patches in the Ocean and toxic leaching into the water system. So don't buy plastic.
Paper decomposes quickly and is usually non toxic. However, the acquirement of resources and production of paper items has a much, much higher carbon footprint than the plastic equivalent. So if you care about climate change, single use paper bags are not an alternative. Same goes for packaging. Yes, it is confusing, because most items that market themselves as green (and the content probably is) often come wrapped in paper or cardboard.
2. Plastic can never be recycled at its original standard, only "downcycled" to a lesser quality form of plastic.
So to make new plastic packaging, a large portion will always have to come from fossil oil. This is also why certain large soda companies got criticism in the press lately for using only 7% recyclable materials in their plastic bottles.
Some Tipps on Shopping Package Free
Start small. Like veganism, its much easier to slowly cut out more and more animal products from your diet than making the switch over night. Maybe start by only buying loose produce. You probably don't even have to change your shopping location for that.
Voice for change. Let the stores you shop at know, that you would appreciate more package free options.
Go online and look for markets near you. There might be farmers markets, weekly markets, constant market gardens, farmers selling from their house… This is the best place to find produce, bread and animal products that are not wrapped in any packaging. And what you can buy here, is usually local and seasonal – two birds one stone!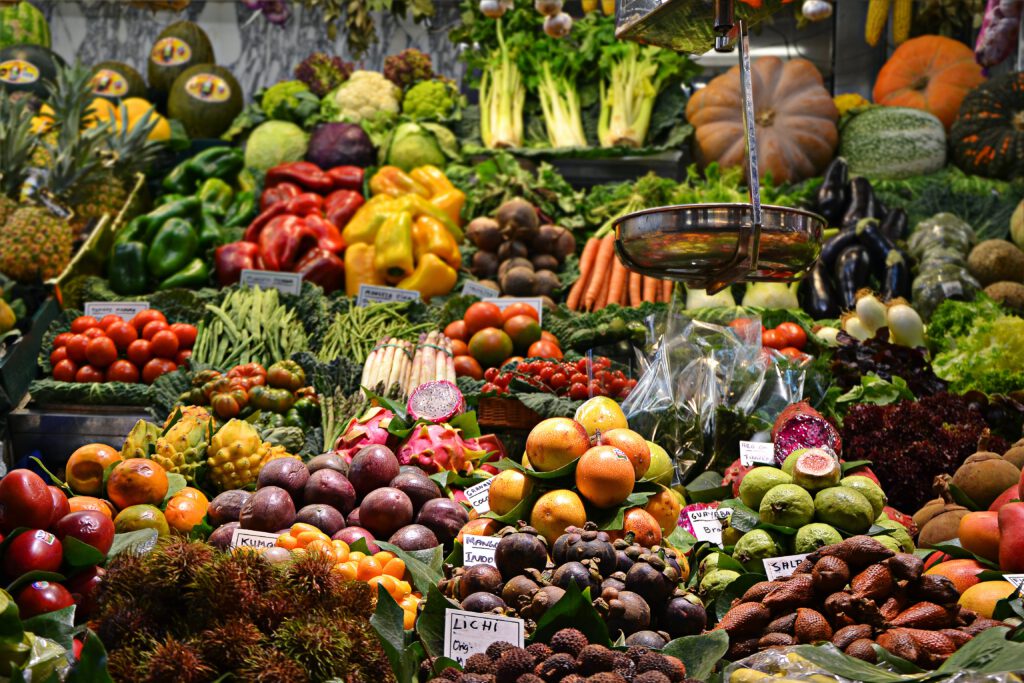 Have a look for stores that specialize in package free items. If you live in a country with an abundance of zero-waste-bloggers, it is likely a country that has such stores.
Alternatively, many health-food stores and even supermarkets have some isles where you can weigh and pay. This is also great because then you can only take what as much as you need and are less likely to waste food.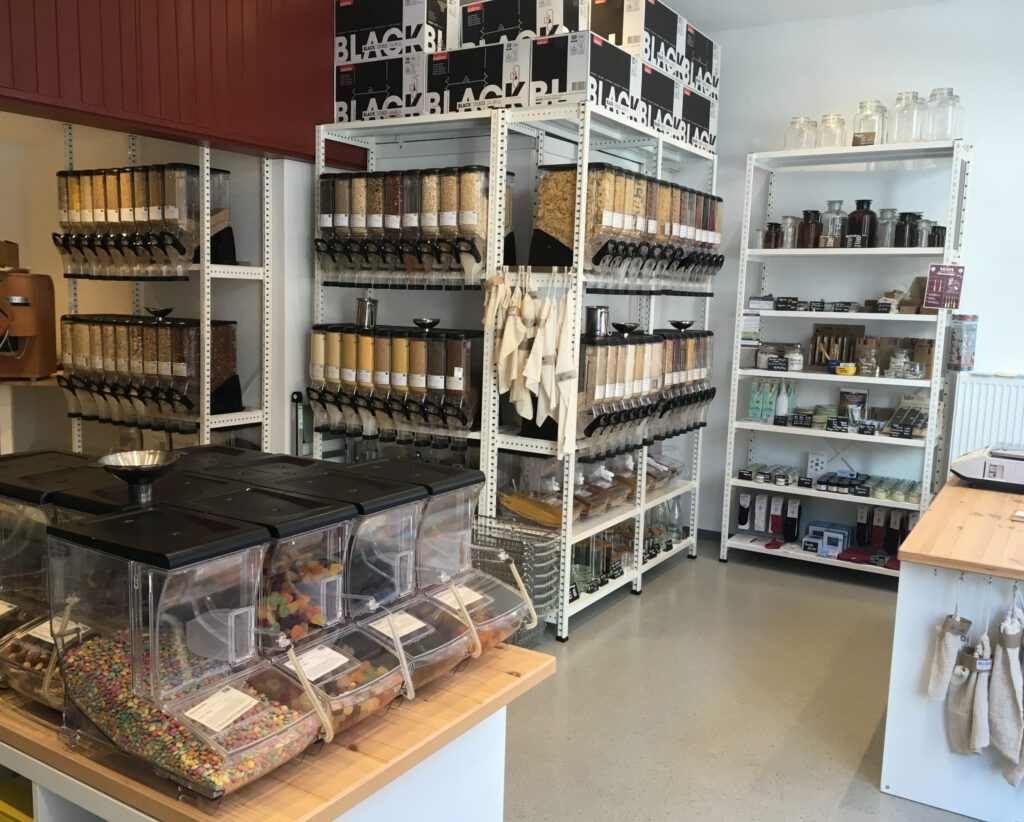 Bring jars, Tupperware and cloth bags from home and tare their weight at the scales before filling up. If that is not possible, write the container's empty weight on it and ask for a deduction at the register.
Get inspired by zero-waste-bloggers on social media who have been doing it successfully for years. Here are some links to check out, in order of relevance to this topic: Reusable Nation by Vix and Dave, Wasteland Rebel by Shia, Trash is for Tossers by Lauren Singer, The Picture of Mary by Gittemary…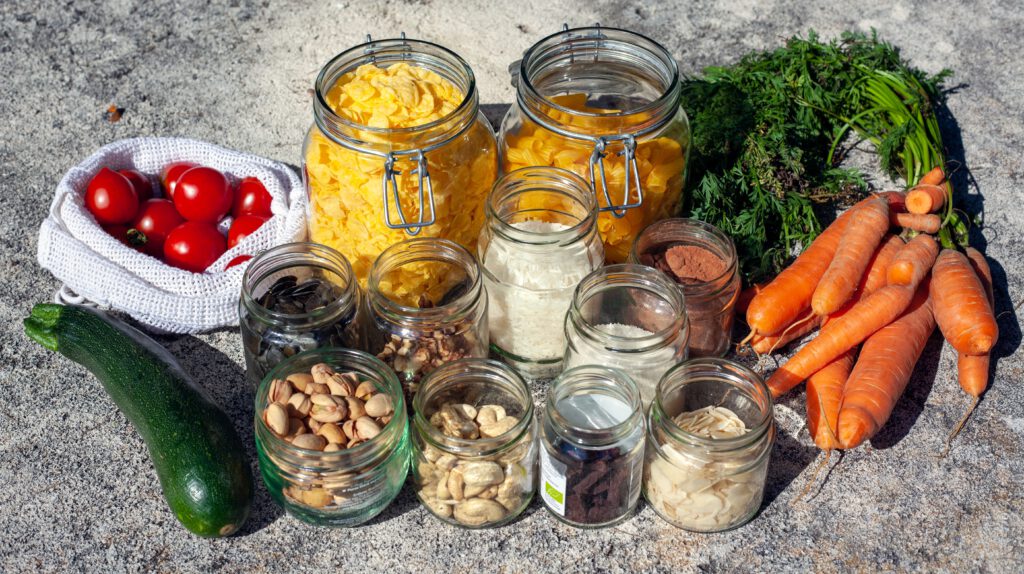 ** I received no reimbursement for mentioning the above links, I mentioned them because I genuinely find them useful.
** Images in this post by Ella Olsson, Laura Mitulla, Ja Ma, me and Jasmin Sessler