It snowed! It's cold! And I decided to get back into the habit of having fruit for breakfast.
There is not a lot of fruit in the middle of winter but thankfully the freezer is full of things from when the garden was full of food.
I just made something with what I had, and it was so good I had to write it down and share before I forget.
It's nice and warming, makes you feel healthy and ready for the day and it only takes 5 minutes to make.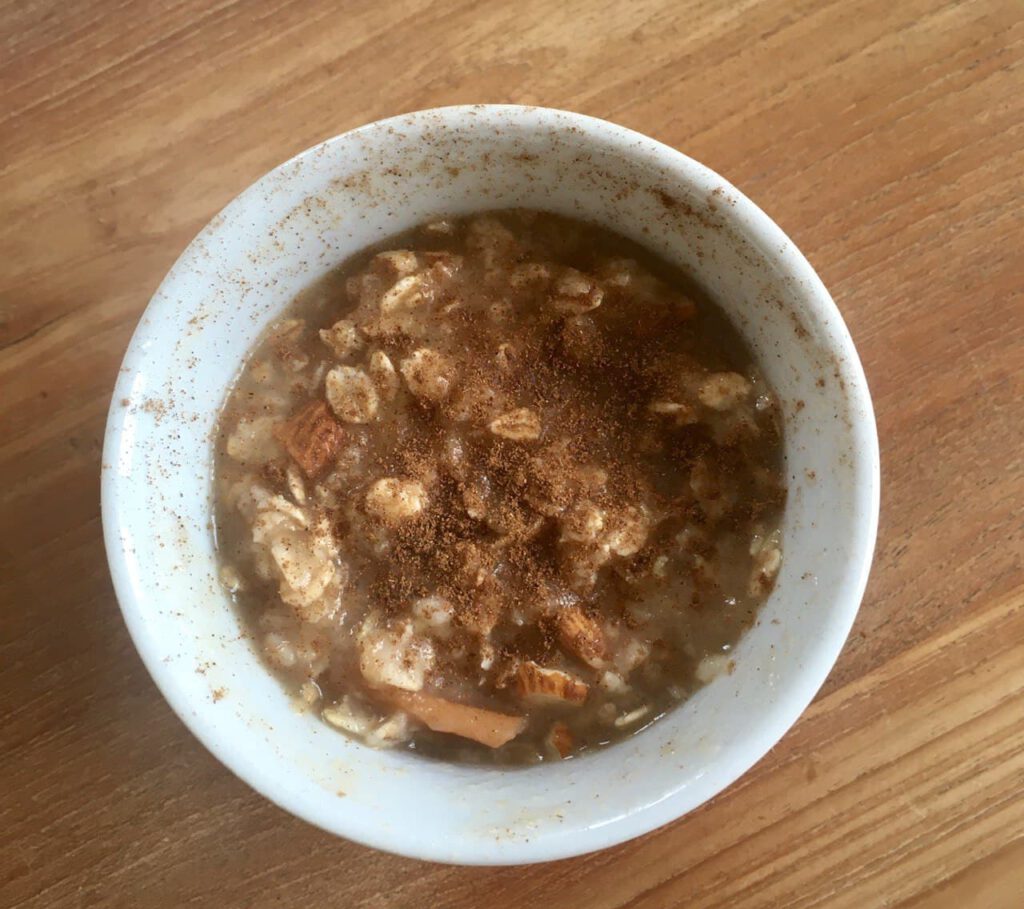 Ingredients for 1 portion:
1 defrosted pear with the juice that comes out when you defrost fruit.
If you don't have frozen pear, but a fresh (mushier is better) one, throw it in the blender or chop fine and make sure you get all the juice.
A piece of fresh ginger, about the size of an almond/walnut (depends on how spicy/healthy you want it).
A hand full of oats.
1/2 hand full of almonds, coarsely chopped.
Cinnamon for garnish (optional).
Instructions:
Throw all the ingredients, except the cinnamon, in a small pot over low heat.
Gently warm and stir until the pear falls apart and everything is moist and bubbling. If there isn't enough pear juice and you're worried about burning, add water.
Serve in a bowl that warms your hands and sprinkle with cinnamon.
PS: Our pears are super sweet and juicy. If yours are not, consider adding some sweetening like honey or whatever you use to sweeten your breakfasts.